Unique design
Fire bowls by Edel & Garten
Each fire bowl is unique and manufactured in elaborate handcraft.
We focus on the careful selection of the materials and pay special attention to the fact that all surfaces are optimally effective and protected.
This creates a unique place where you will be able to relax, enjoy delicious food and celebrate.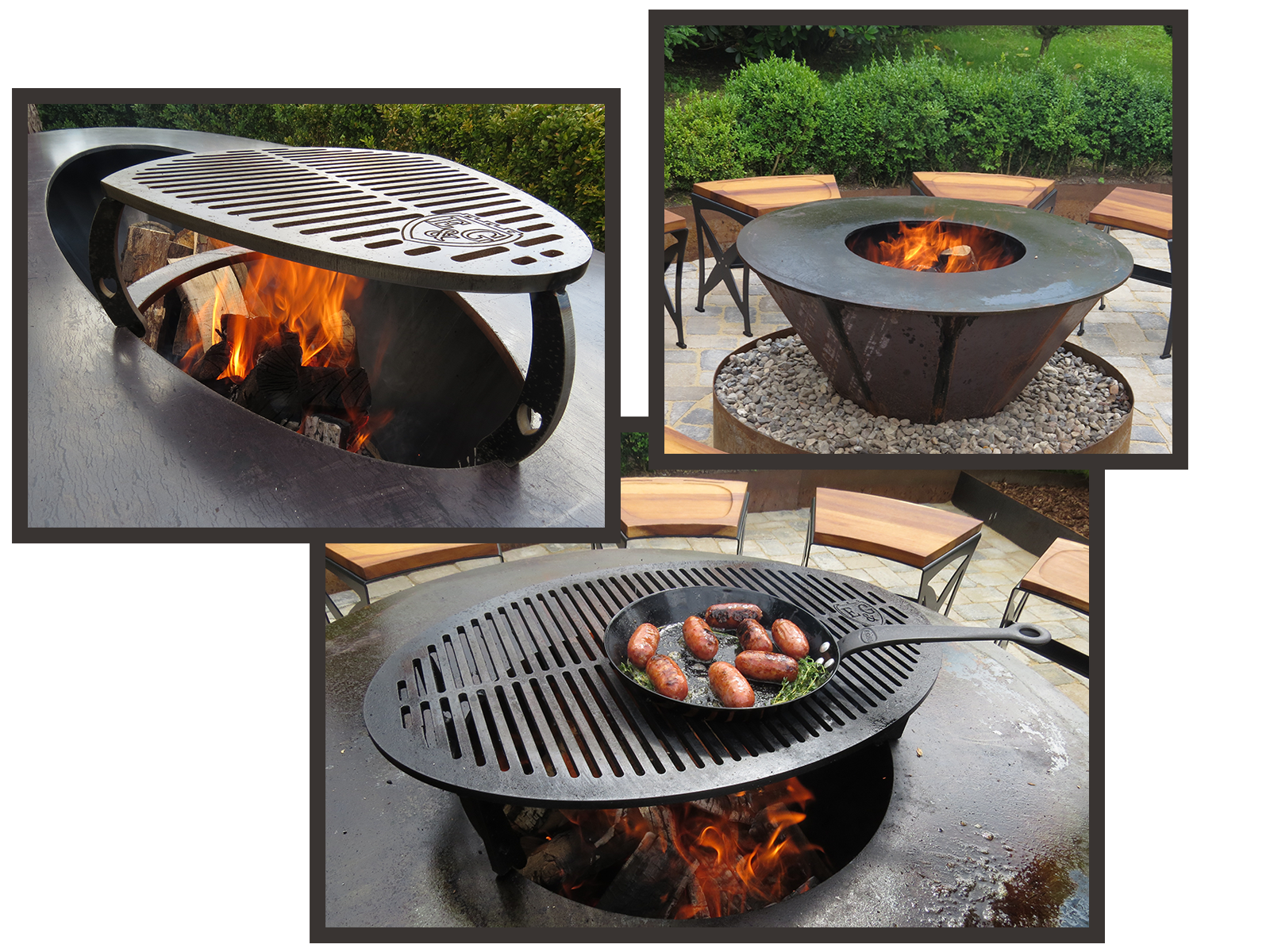 Model I
Not only the ball is round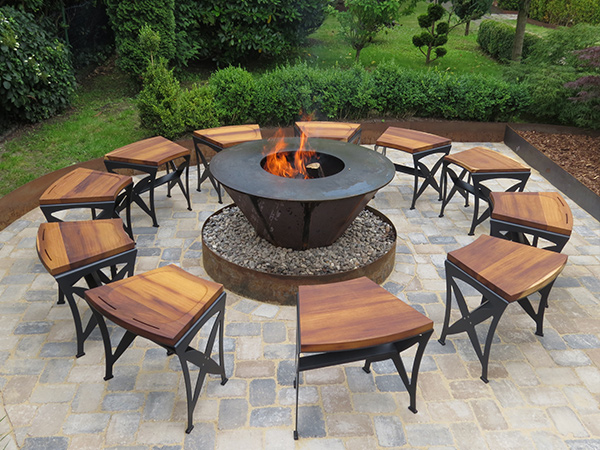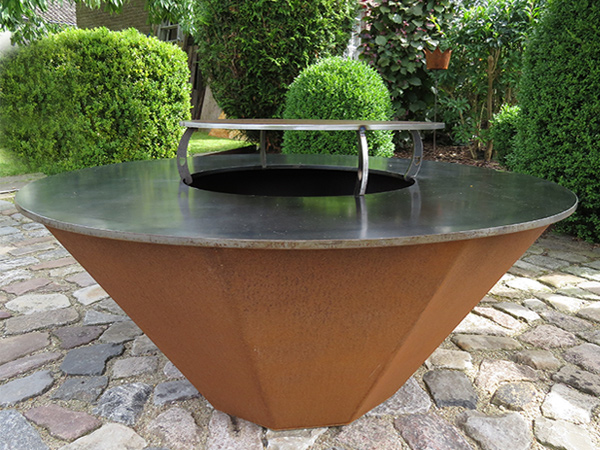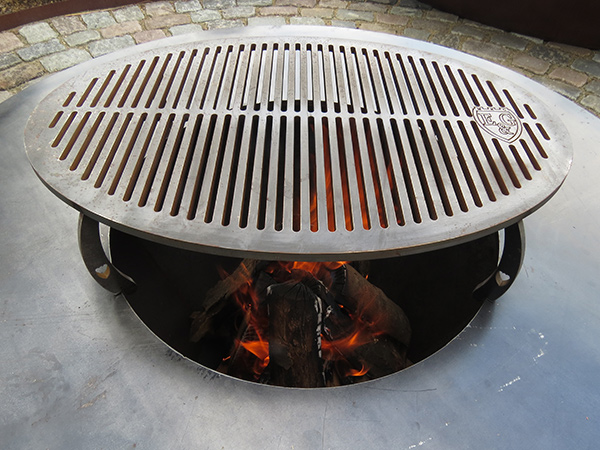 Model I:
Ø 1,20 x 0,5 m
Weight: approx. 170 kg
The original idea
It all startet with Model I. It is important to us to give friends and family a place where no one has to starve or even freeze.
After culinary delights are distributed, or prepared by each of them on the edge, all chairs will be moved closer to enjoy the pleasant warmth originated by the fireplace.
Cold legs of ladies who previously blow up the round are from now on obsolete!
Model II
Our answer for cold summer nights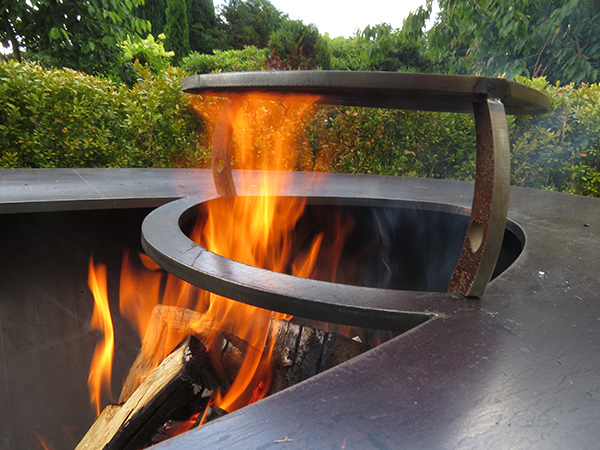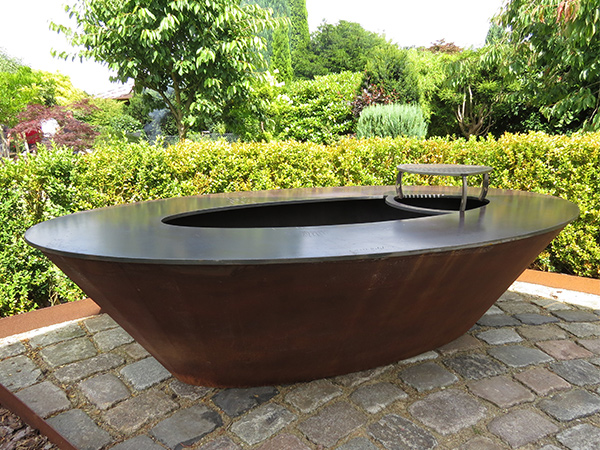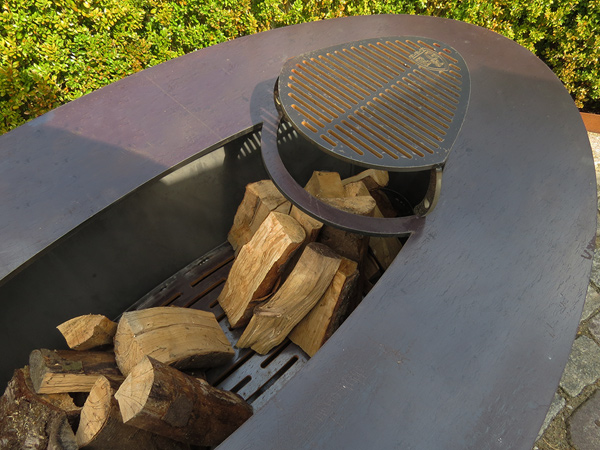 Model II:
2 x 1,05 x 0,5 m
Weight: approx. 260 kg
Why not heat the garden?
Model II is not only for roasting and grilling!
On this surface you will literally juggle with temperatures! Steaks on the one side, Crèpe Suzette on the other side.
Model II offers plenty of space for wood logs in the combustion space and generates a cozy and warm atmosphere over a large surface.
Model III
We can also go smaller...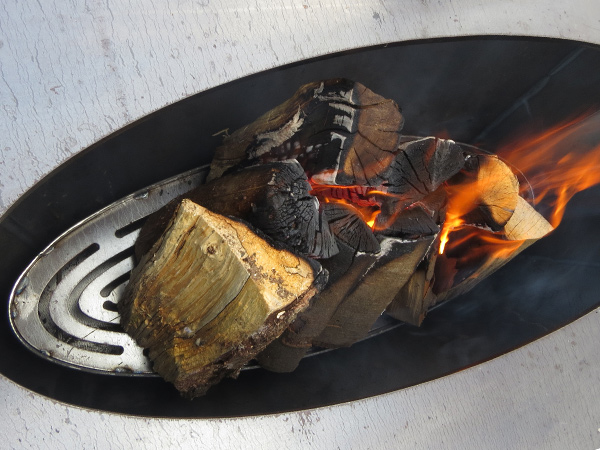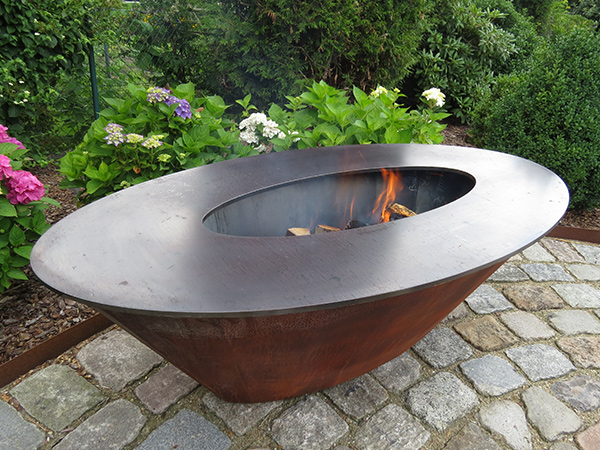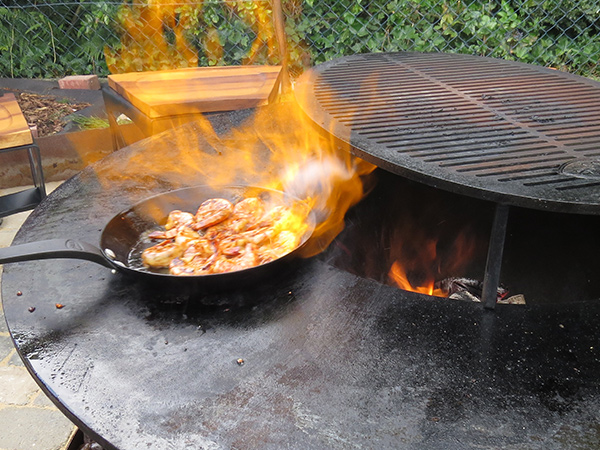 Model III:
1,5 x 0,75 x 0,5 m
Weight: approx. 150 kg
Even when it's not cold outside.
Model III, the lightweight! This fire bowl combines the skills from model I und II – but more compact.
The smallest modell with plenty of space to sit around, chat, eat and drink!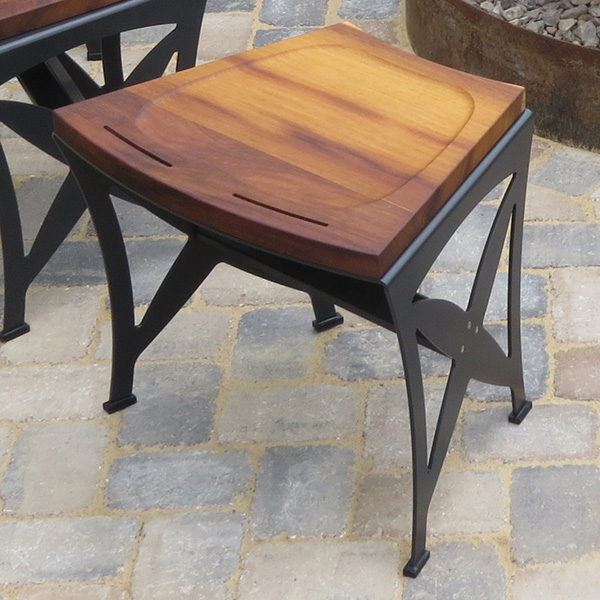 Every stool can be turned into a comfortable chair by using a pluggable back rest .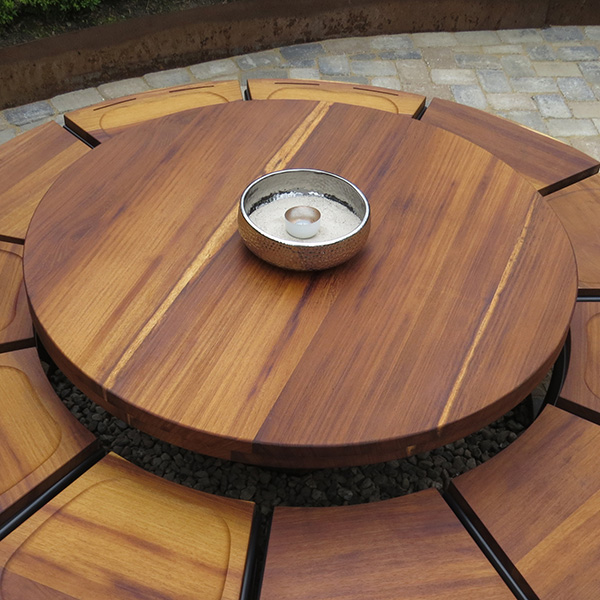 Transform your fire bowl into a noble garden table by using the matching table top.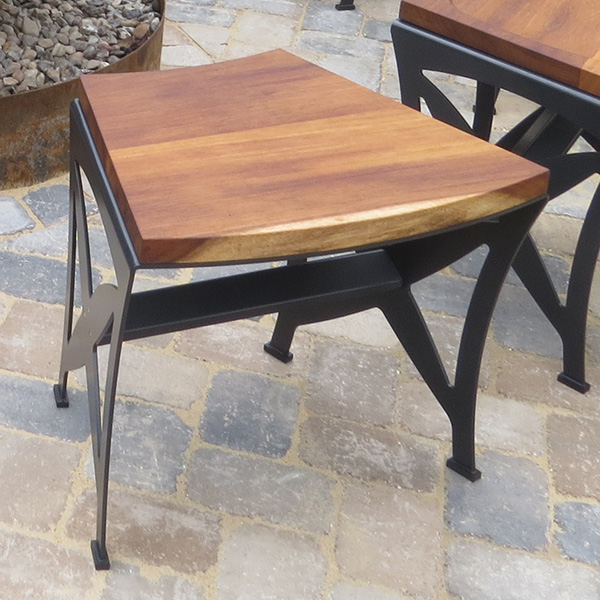 The side table comes with a straight surface. It is also suitable as stool.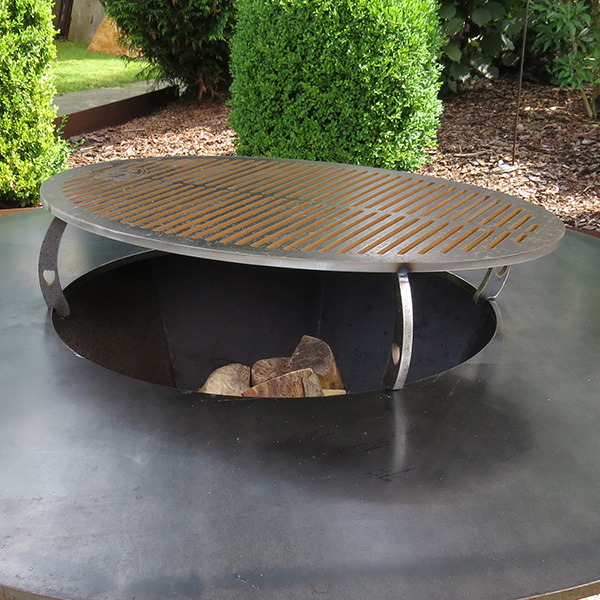 The cooking grid is an eye-catcher. In addition, it provides the perfect barbecue level.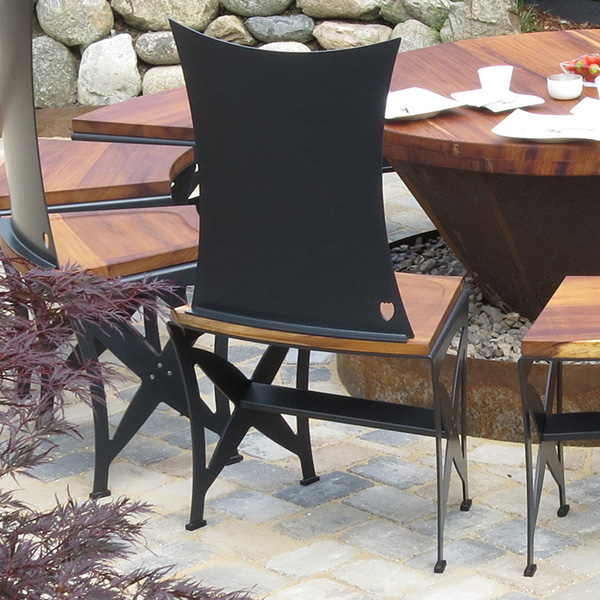 The pluggable back rest turns every stool into a comfortable chair.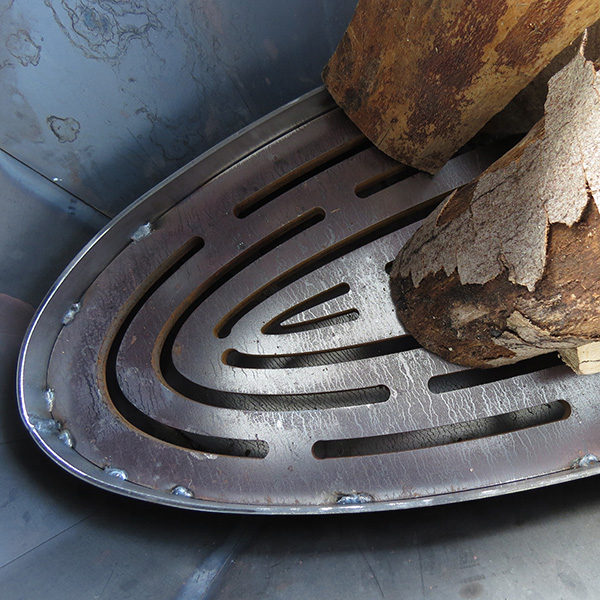 The wooden grating provides a beautiful fire. It allows the best possible air circulation.
See our fire bowls in action.
October 17-20, 2019
DACHZELT CAMP SPECIAAL
The ROOFTOP TENT CAMP SPECIAAL takes place:
near Groningen, Zuidlaardermeer / Holland
www.dachzeltnomaden.com
Contact
For more details please get in touch! We will get back to you immediately.